Warning
: Use of undefined constant user_level - assumed 'user_level' (this will throw an Error in a future version of PHP) in
/var/www/potter.dk/public_html/wp-content/plugins/ultimate-google-analytics/ultimate_ga.php
on line
524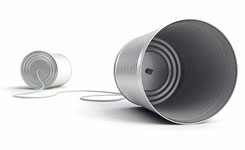 Beslutningen er taget – kontrakten skrevet under. Jeg har sagt ja tak til at blive Online Marketing Chef hos CO3 og CO4. Et sandt drømmejob, som jeg glæder mig til at kaste mig over.
Jeg har været tilknyttet CO3 som konsulent igennem længere tid – og så har tingene bare udviklet sig derfra.
Frække forkortelser
Jeg glæder mig til at kunne hellige mig online markedsføring 100%. Jeg glæder mig til at tage det bedste fra to verdner, medieverden og markedsføringsverden, holde det op mod hinanden, vælge de bedste værktøjer til opgaven og så sørge for, at det bliver ført ud i livet.
"Driver"
CO3 og CO4 arbejder med et "Driver" begreb. En "Driver" skal have fingeren på pulsen, snuden i skidtet og være den, der får tingene til at ske.
Jeg skal være "Driver" indenfor online markedsføring, med alle de muligheder som internettet byder på af platforme, medietyper og kommunikationsformer.
Blog og podcast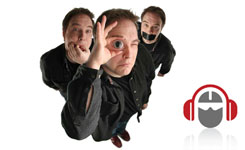 Er det så slut med din blog og podcast? Nope – natten er stadig min egen, og nu får jeg mere at skrive om, så jeg regner med at den får fuld skrue. Min blog er kimen i alt, hvad jeg fagligt foretager mig på internettet.
Og podcasten har i den grad styrket mit netværk. Det er her, jeg har lært af de dygtigste indenfor online markedsføring – og det netværk skal dyrkes og udvides.
Farvel og goddag
Det er et farvel til 13 fantastiske år i et lunt og ekstremt kreativt miljø på TV/MIDT-VEST og Novamedia. Det har givet mig et solidt fundament, en perspektivering og et hav af indgangsvinkler til det at kommunikere.
Det bliver et goddag til 20 professionelle webfolk – designere, udviklere og kommunikationsfolk, som jeg glæder mig til at kunne sparre og udvikle mig med.
Et lille "trit" for menneskeheden – et kæmpe skridt for Potter 😉